I'm so thankful for the wonderful 10 day vacation that could literally have not come at a better time for me! Now I feel refreshed and don't mind getting back into the routine.
I wish I had more picture to share from our trip but I'm terrible at remembering to take them.We enjoyed a nice week at Myrtle Beach with the Hohmans. This was the view from our balcony on the 11th floor. It was gorgeous! After seeing rain was in the forecast the entire week, we got pretty lucky and only got rained on twice.
One of the best parts of the trip was getting to spend the week with this little cutie.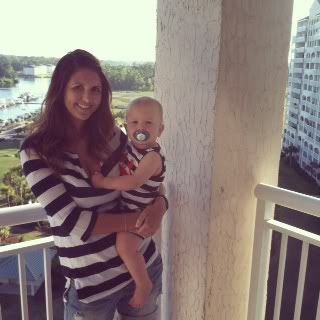 While his Mommy and Daddy attended a wedding on the trip we got to keep him all to ourselves! He was a perfect angel! Josh was hoping he'd be more trouble for us so I don't start to get any ideas just yet :)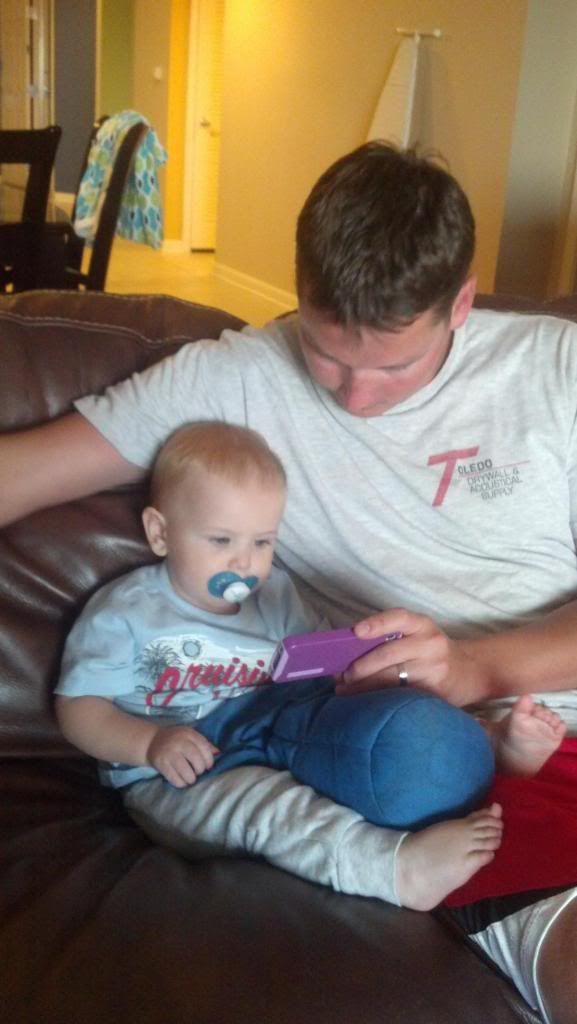 The four of us were able to go out for a night and Lindsey and I had our first experience of "bar hopping". Our favorite place was the Dueling Piano Bar. If you've never been to one you are missing out! It was such a great time!
Best part of the trip was our timing! Coming home and still having a 3 day weekend is the way to go!!
Happy Thursday!
Linking up with: