Happy Friday! Who is excited for the Olympics? I can't believe that it was 16 years ago when they were hosted HERE in Atlanta. I wish I was a little older so I could have appreciated what a big deal that was. I do, however, remember watching the Opening Ceremonies and I believe this is when I fell in love with Celine Dion. I went out and got the cassette tape single and would listen to it over and over on my walkman. This song still gives me chills!
Tonight we're going to our friends house for an Olympics Party!
Everyone is supposed to bring an international appetizer or dish. I'm bringing a Cheese Platter from around the world and made these little flags to show where each cheese is from. I hope it turns out as good as I want it to!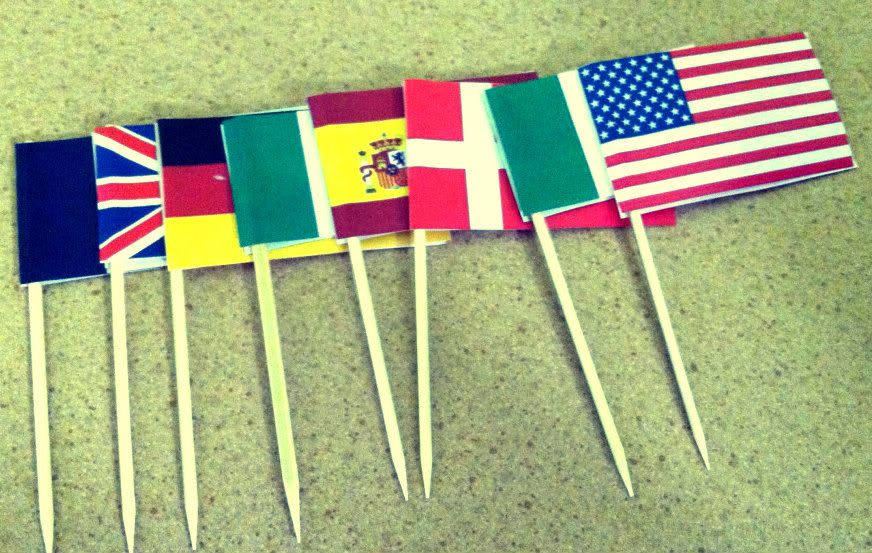 Happy Friday!