I started
Day 1 (Cleaning the Laundry Room)
of this project almost 3 weeks ago and finally got around to Day 2 last night. Since we are having our first poker game at the house since before we got married, I figured I better give this room a good cleaning since it hasn't been touched in over 7 months. We used to do weekly poker nights but life's been busy ya know? Hopefully we can start them back up again.
Day 2: July 19
DINING ROOM
Cleaning List:
Wash all Baseboards with Murphys Oil Soap
Move Furniture and Clean underneath
Dust and Clean Frames on Wall
Dust and Clean all Furniture
Wash Place Settings (plates and wine glasses)
Vacuum (including corners of the room where spider webs and dust accumulate)
Mop (I used a Pinterest Recipe I found- 1 cup Vinegar, 1 cup Alcohol, 1 cup Water, 3 drops of Dawn)
Luckily I don't have any disgusting before and after photos to share like I did in the Laundry Room. It actually wasn't too bad.
This is one of my favorite rooms in our house!
This is how the room looked 2 years ago. It's changed so much! Our Dining Room Table also flips over to be a Poker Table.
All Clean and ready for some Poker tonight!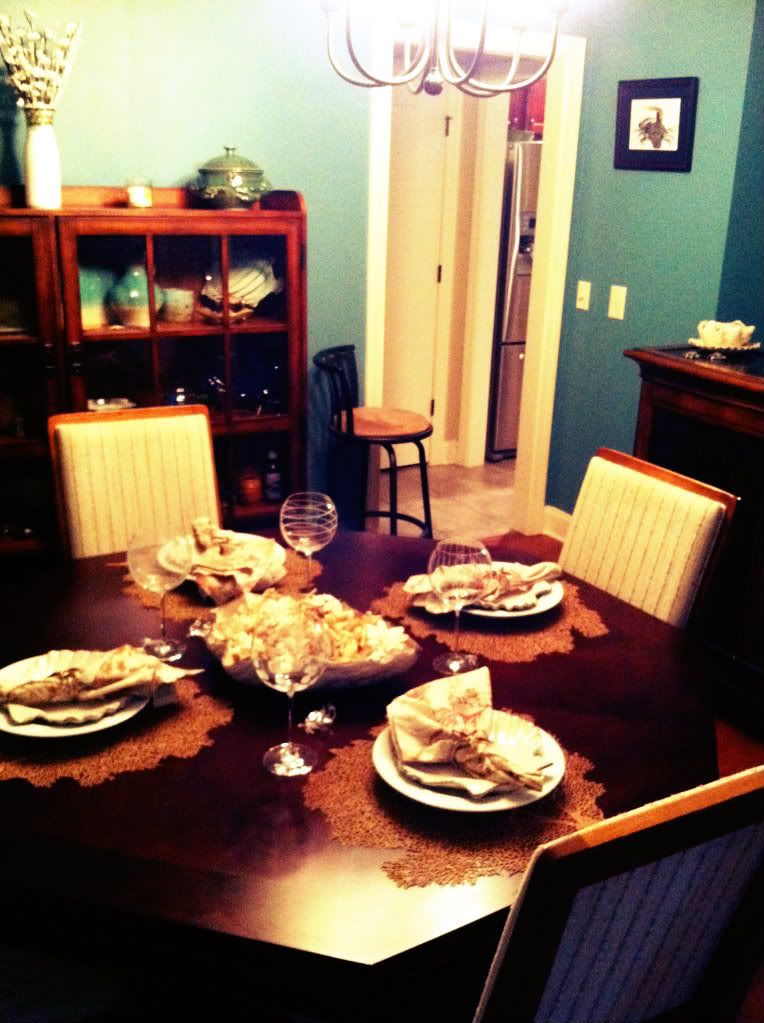 One of my favorite pieces of furniture in the house. It holds all of my pottery.
Another popular piece, our Bar.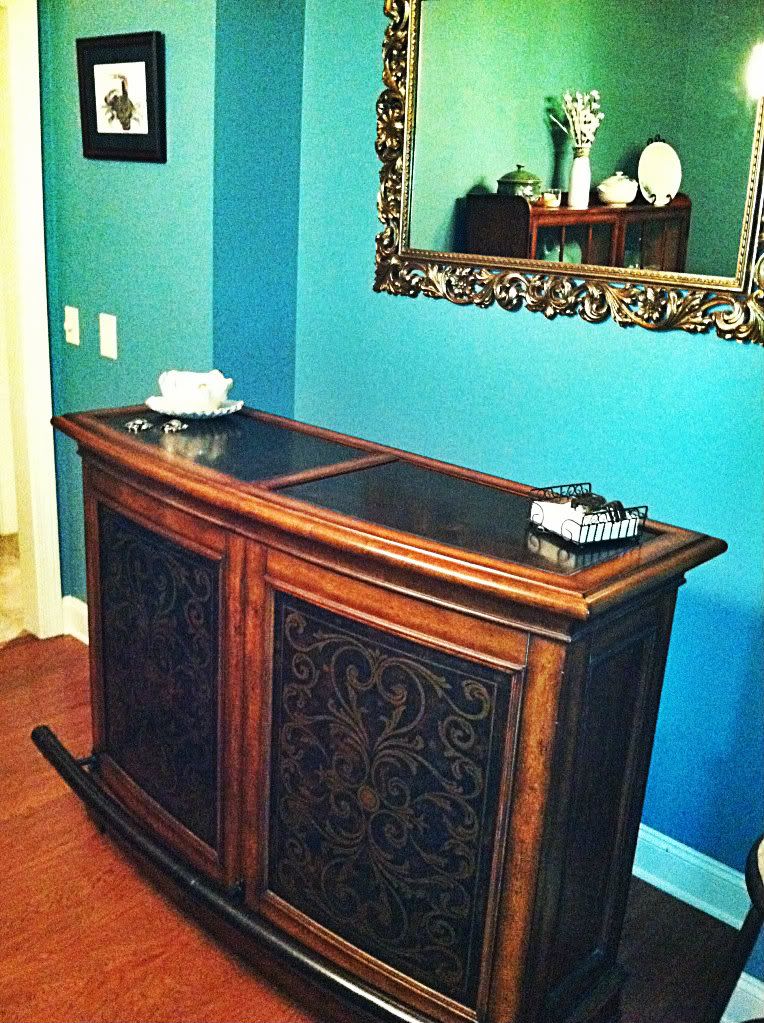 I love my Beach Theme.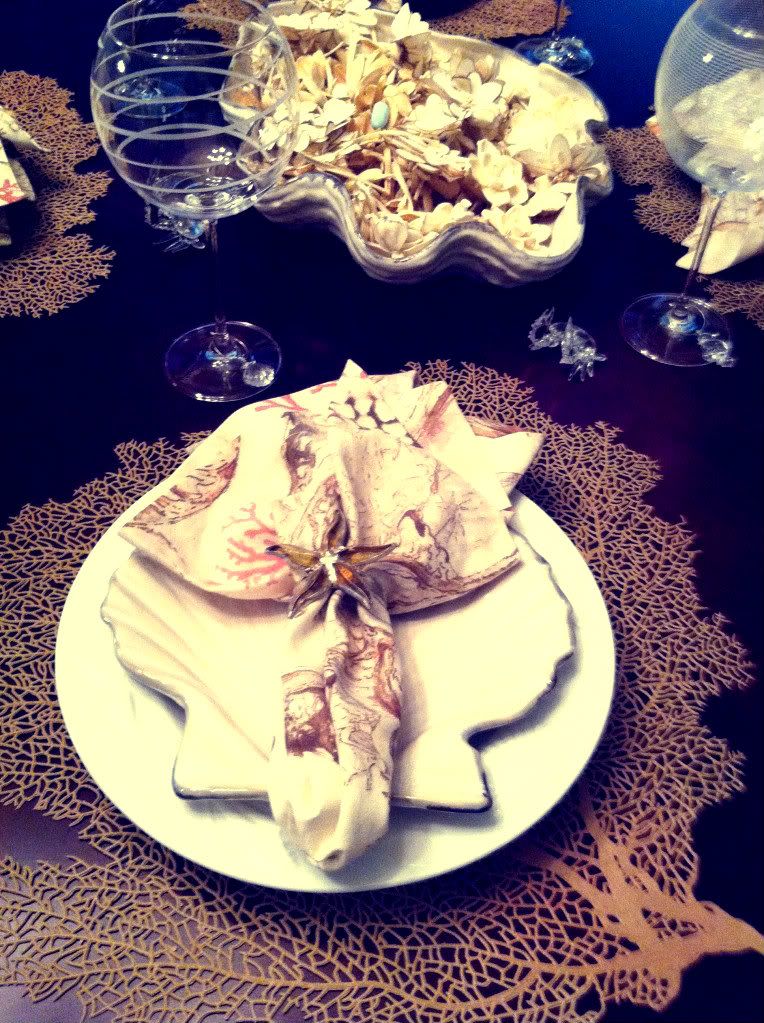 I'm thinking I would like to paint the ceiling Navy Blue. Any thoughts?