Ooooh Monday... I actually don't mind you all that much because I'm coming off of a great weekend with friends and family, and I'm sure I'll have just as much to look forward to this weekend!
Friday night Josh and I had a little Sushi Date Night then we met Mel and Andrew at Del Rio and there was a live band. They played a little Country, a little Jackson Five, even a little Sweet Home Alabama with a Fresh Prince of Bel Air rap in the middle! Great Times!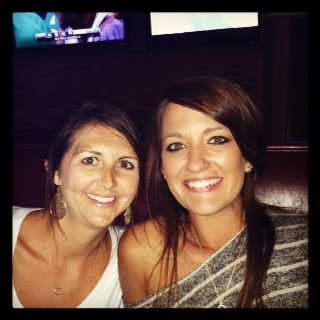 On Saturday we got to spend the afternoon with our friends on a houseboat! The weather was absolutely perfect! Thanks Mandy for letting us come and hang out!!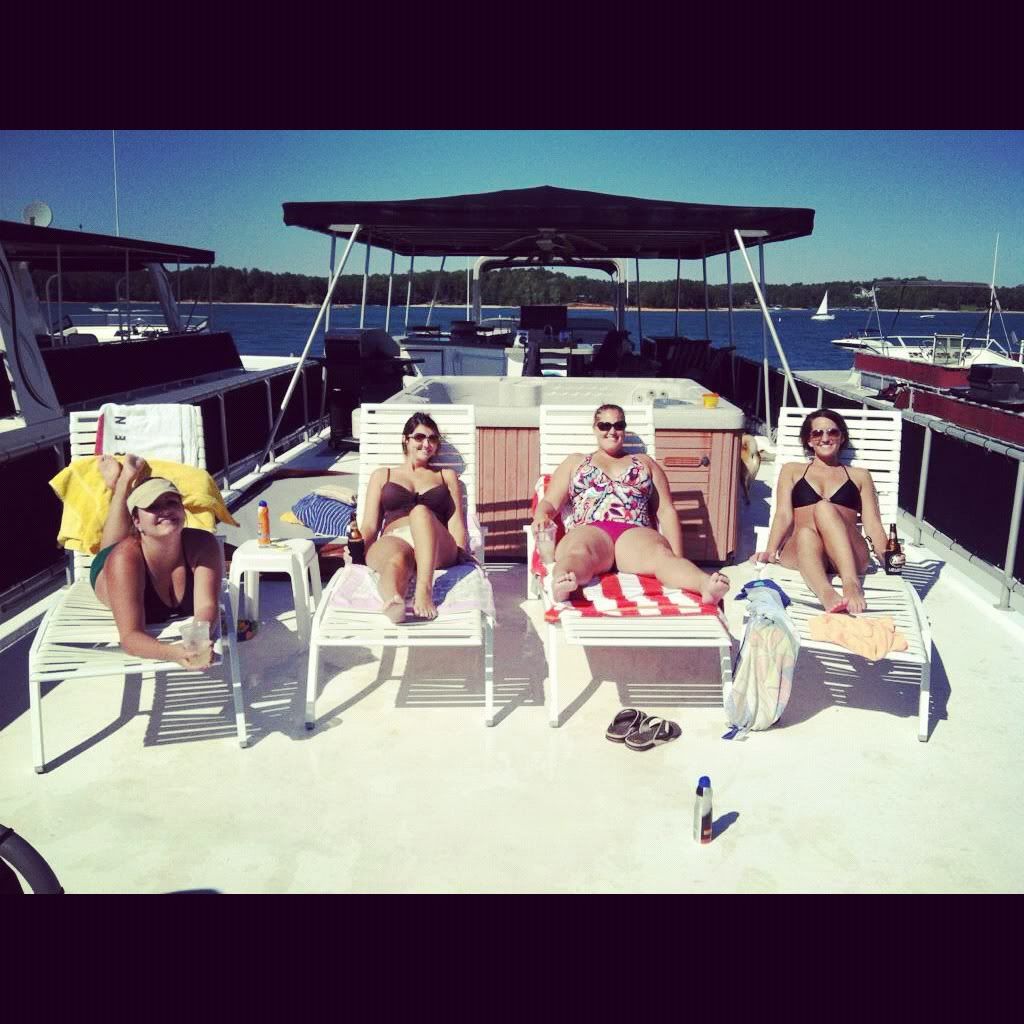 Sunday we cleaned and did a little yard work. Then we got to enjoy some time at the pool with Mel and Andrew. I stole Andrew's koozie. Go DORES (unless you're playing Alabama or Georgia)!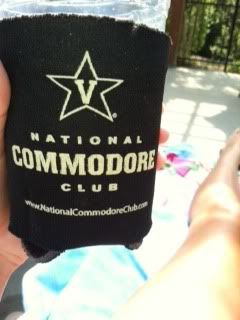 Last weekend Josh got a pretty good Sunburn on his back. Is it just me or am I the only one that sees this and thinks MERRY CHRISTMAS JENNIFER! haha. He's probably gonna kill me for posting this picture!
The perfect end to my weekend was getting this text Sunday night from my cousin SaDonna. She found this in her 6 year (now 7 year) old daughter's school journal. I love how she sounded out my name and spelled it exactly how it sounds!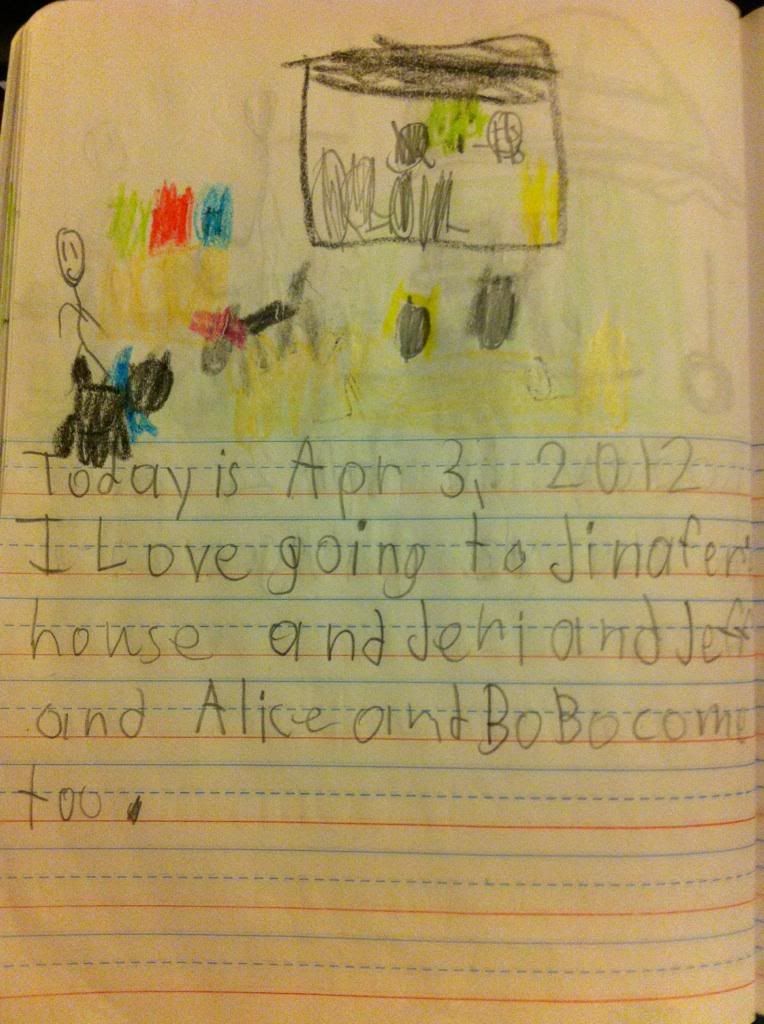 I hope everyone had a great weekend!