I've been in the event business for almost 7 years now! I loved being in the wedding business and getting ideas of what I liked and what I didn't like. Even though I'm married now, I still have a passion for weddings! You can still catch me watching Say Yes to the Dress and Four Weddings (my husband thinks I'm secretly planning my next wedding).
I'm new to this blogging thing, but I've noticed a lot of bloggers have themes they talk about each week. I'd like to start

EVENTFUL THURSDAY!

This is something I'll look forward to each week. I am excited to share all of my wedding and event ideas with you!
One of my favorite things about my wedding was
Wish Lanterns
These are becoming really popular. Most people do this as their final send off (instead of bubbles, sparklers, etc). We chose to do it right after our ceremony. This was a great way to get the party started!
Now if you're expecting a scene like in the movie Tangled you better bring an entourage of about 1000 people! The lanterns are a lot bigger than you would expect. It takes at least 2 people to get just one up in the air. It takes some patience too, it takes a couple minutes before they are filled with enough air to fly. But once it goes up everyone is "ooh-ing" and "ahh-ing"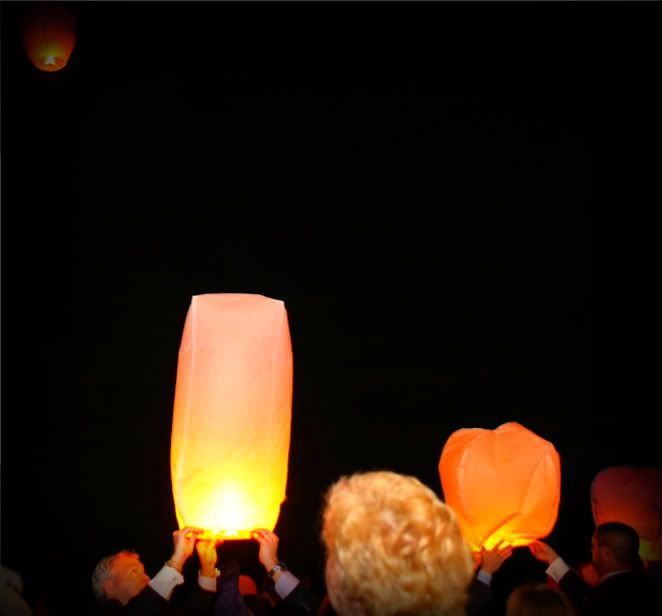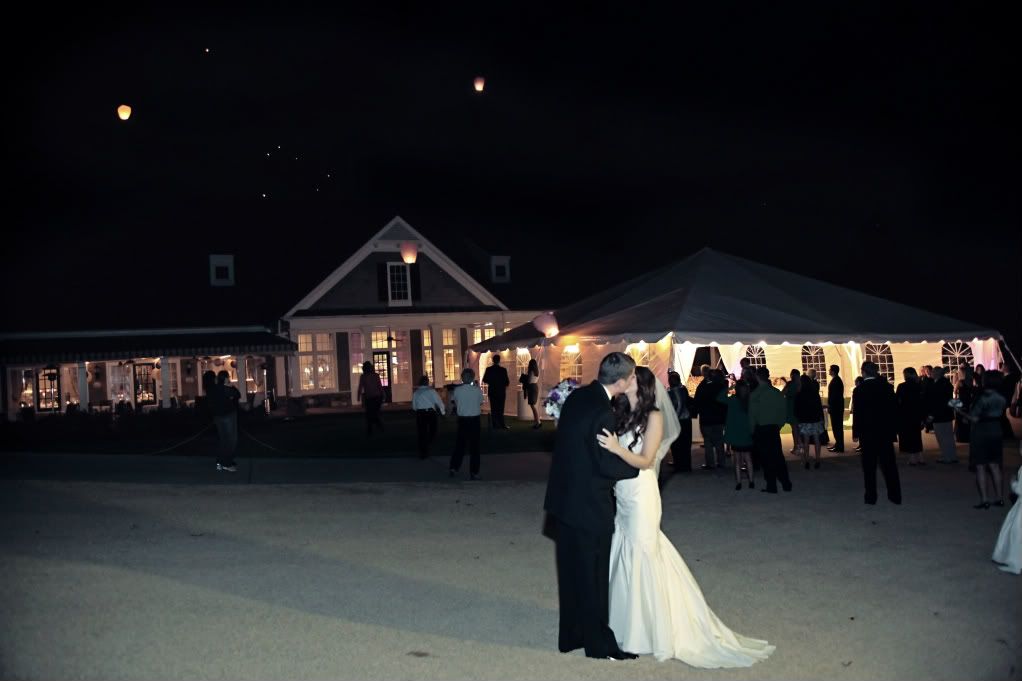 What you'll need:
1.
There are several websites you can order these from. I ordered mine from Just Artifacts-
www.justartifacts.net
You can choose from a variety of colors and shapes. We did a mix of white and purple. They are about $1.50 per lantern. You don't have to order one for every person. I ordered 60 lanterns for about 100 people.
2. Lighters
3. Helpers! Some assembly is required. Make sure to do this ahead of time. Each lantern comes individually wrapped. There is a small cardboard piece that has to be attached. It's very easy to do, there are instructions included. It just takes a little bit of time. I promise it's worth it!