If you're like me and you can't get enough CHEESE you will love these!
Get a block of Parmigiano Reggiano cheese and shred.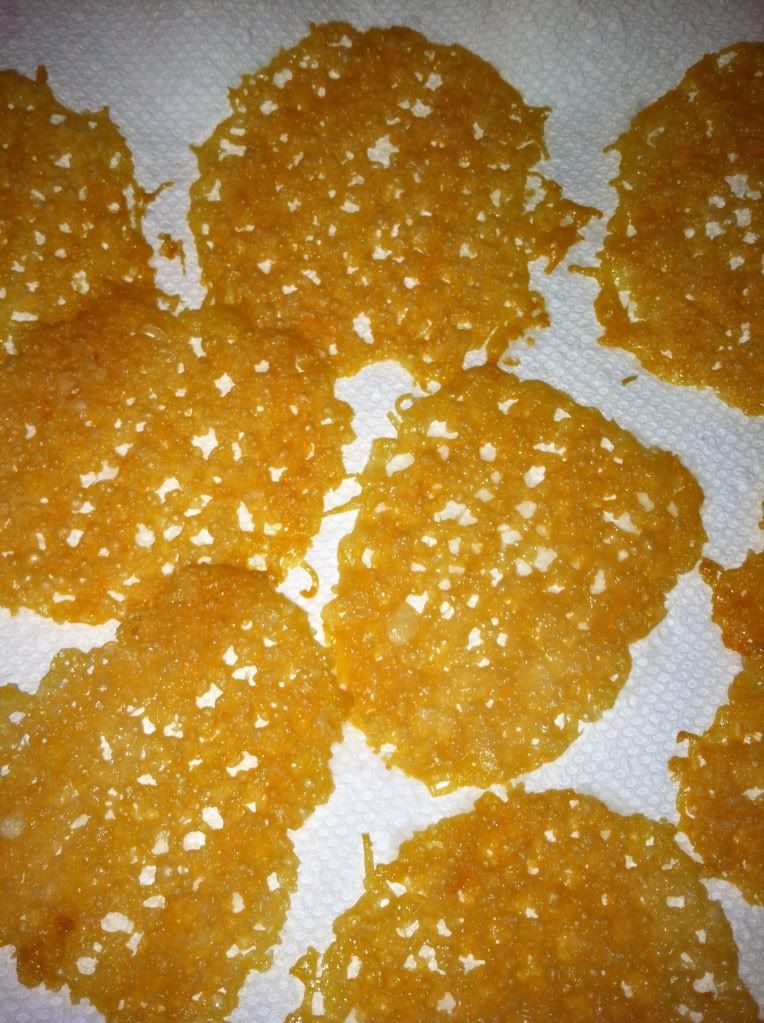 After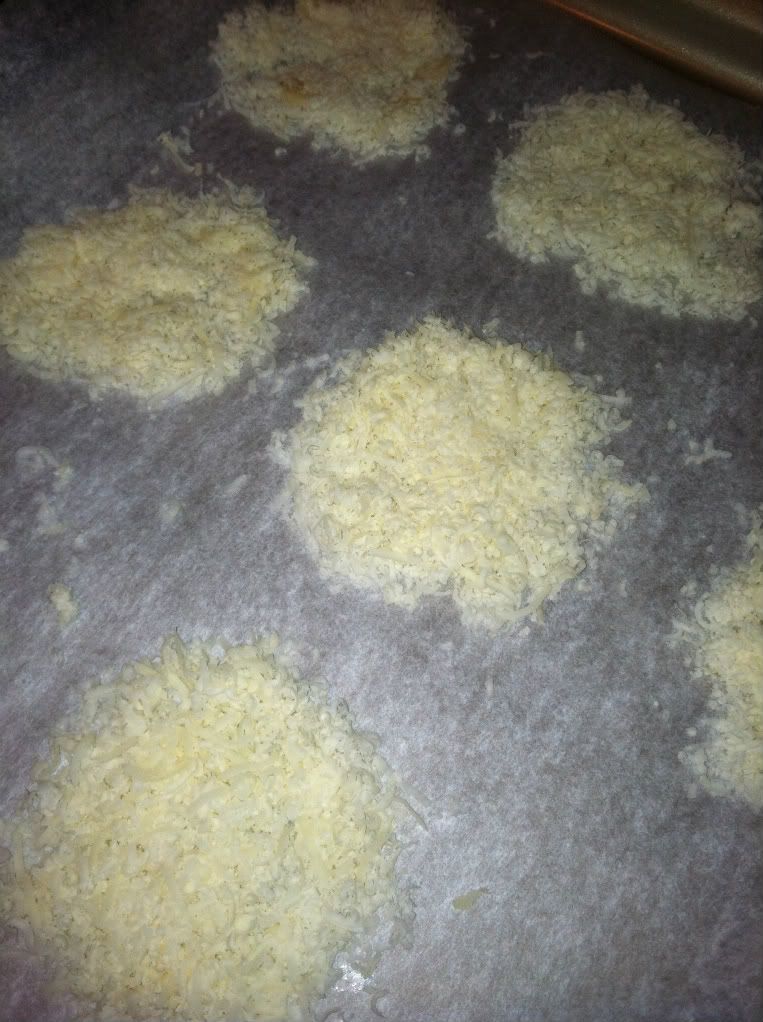 Before

Get a large spoonful or two and make small patties
on parchment paper.
Bake on 325 for about 5 minutes or
You can make these to enjoy with salad, pasta dishes, or even as a snack.
They are so easy to make and so delicious. They are worth trying!