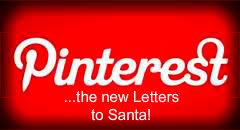 There are just 307 days til Christmas (that's right, I looked it up)! It may be a ways away, but it always sneaks up on me. As I was browsing through Pinterest yesterday, like I do everyday, I was thinking it would be a good idea to start a wish list board. I know this isn't a new idea for most people, but I have something very specific in mind for it!
Every year I'm asked by my family and friends:
"What do you want for Christmas?"
Surprisingly, it's always a very hard question to answer.
What if I could just send them to my Pinterest Boards to get ideas!
They could find specific items I like, such as this
Michael Kors iphone Clutch!
They can get general ideas of the
things I like and my style.
Maybe they are crafty and can find DIY ideas! My friend Lindsey has made me many homemade gifts that I will cherish forever! Maybe a custom letter will be in my future!
Or if you're like me and don't want to tell your husband specifically what you want because you want him to pick something thoughtful out on his own, this may be a good way for him to get some inspiration!
Like... all my Disney pins may tell him I'd LOVE to go to Disney for Christmas (so start saving now)!
The holidays may be many months away, but there are many occasions that may come up before then...
Birthdays, Mother's Day, Baby Showers, Bridal Showers...
It goes both ways. There are some people in your life that
are always impossible to shop for!
So invite your family and friends to Pinterest and start Pinning!