Happy Friday! I have a great job that I love but every week I still feel like I'm working for the weekend!
Last weekend we kicked it off at the Braves Home Opener! We had such a great time with all of our friends and made lots of special memories!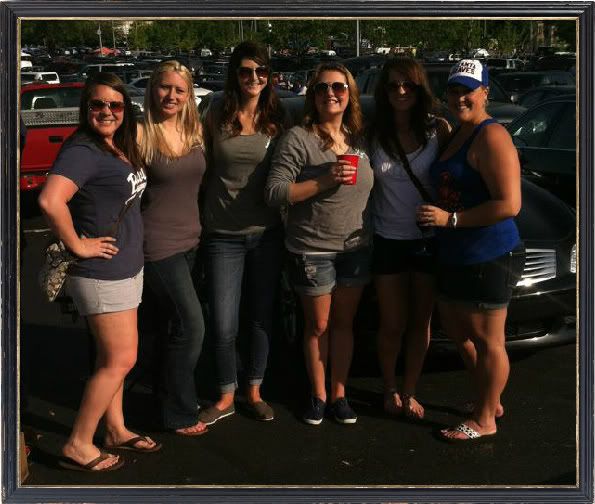 Josh got a Big Green Egg table for his birthday! We have been staining it this past week and hope to have it ready for the weekend! This is what it will look like!
This week I didn't feel like doing much cooking, probably because we didn't have anything to cook! I made Lasagna, one of my signature dishes, a couple months ago and I make a 2nd small one to freeze. I've never been one to freeze meats and other foods before. This was a first, and to my surprise it really didn't taste any different. I loved coming home and just sticking something pre-made homemade meal in the oven with minimal clean up. I started thinking about other meals I could freeze. If I have the time this weekend I'd really like to put together several freezer meals. I'll let you know how they turn out!
This weekend I was hoping to get some yard work done. Our poor yard desperately needs it! My husband may be off the hook though since it's supposed to be raining! I can at least get my Cilantro going!
I hope everyone has a great weekend!