After being so good the past few months and not going shopping in so long I really let loose last night! This is what happens when you go about 4 months without shopping! So, today, I am thankful to have some new clothes that fit! I don't think it can get anymore superficial than that!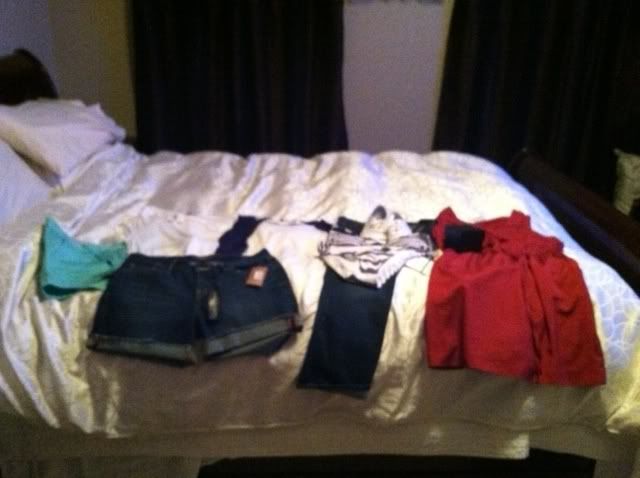 2 pairs of shorts, 1 dress, 1 pair of jean capris, 2 shirts, 1 swim suit, 1 pair of keds, and 1 Michael Kors watch later....
I know my husband will be reading this at some point... In my defense I've put on a "little" weight the past year and needed some new summer shorts I can actually fit into. I'm also pretty sure I'm gonna have to get rid of the majority of my swim suits this year and since we'll be at the beach this weekend I had to get one that fit! And as for the Michael Kors watch, I've had my eye on it for about 6 months and it just so happened to be 50% then 20% off one day ONLY! So I just couldn't pass it up.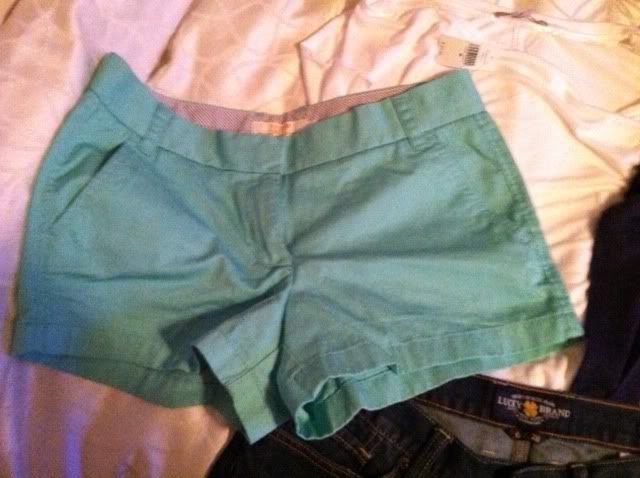 I was at the mall for 3 hours last night trying to find anything besides "mom shorts" or "shortie shorts" as I saw they were calling them. Sorry, but after seeing several young girls walking around in the "shortie shorts" last night I have to tell you they don't look good on anyone! No matter what size you are. Finally I found these perfect Sea Foam Green shorts at J Crew! Love them!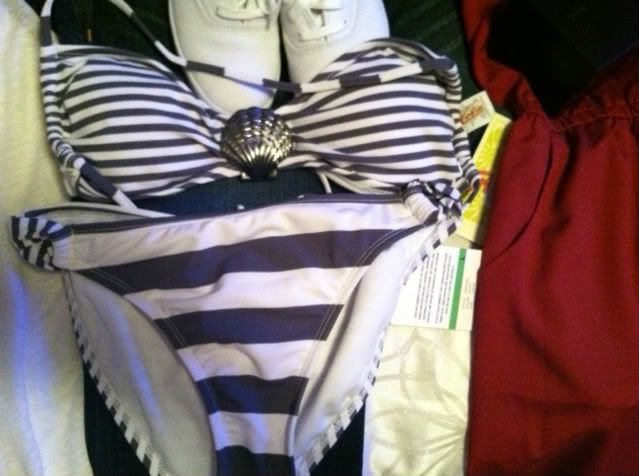 I wasn't planning on swim suit shopping but since Macys was having a one day sale I thought I'd browse. I found this suit that I LOVE and it was only $36!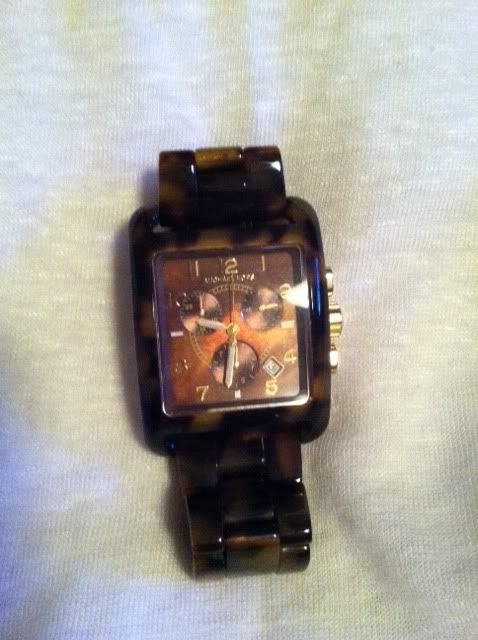 And then, to top it all off, my MK watch I got for only $100! Ok yeah, I know that's still a lot but it's better than $250! Thank you Joshua for letting me get this :)
Linking up with 3 great blogs today!