I hope everyone had a great weekend! Mine was the BEST!
Friday night I got my hair done and decided to go...OMBRE! I absolutely LOVE it!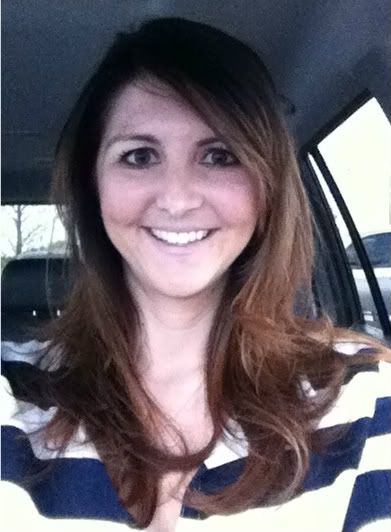 Saturday was my big Easter Event for work. I'm not a good judge of numbers but we probably had 300, maybe 400 people. Everything went great except for running out of eggs. I hid almost 3000 eggs! We had about 150 kids and gave them a 15 egg maximum to start. We do 3 different age groups and by the start of the 3rd age group there were no eggs left! Parents were letting their kids fill their baskets with 30-50 eggs!! How rude! Other than that everything went great!
We had an Alice in Wonderland theme. Here are a few pictures of the event. Once I get the professional ones back I'll post better pictures! Thank you to Lindsey (
Sensible Nonsense
) for making all of these awesome props!
We had a petting zoo with goats, ducks, bunnies, and a pig. Poor animals! I was afraid we would find a bunny with a broken neck since the kids were all picking them up by the head!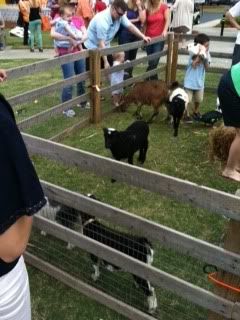 Tweedle Dee and Tweedle Dum Photos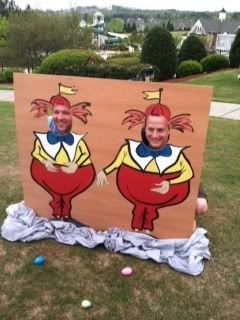 Me with the Easter Bunny/White Rabbit, Alice, and the Mad Hatter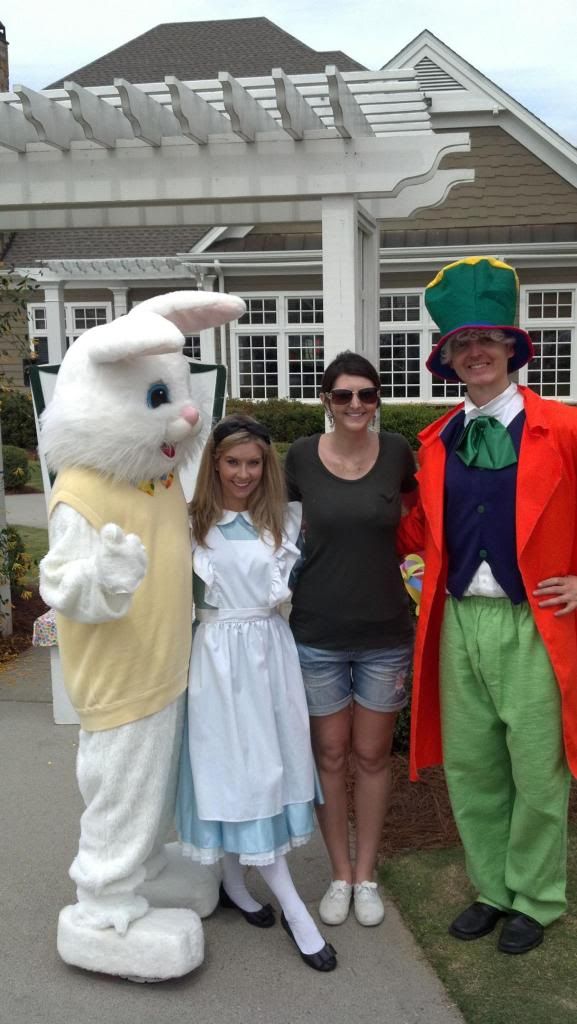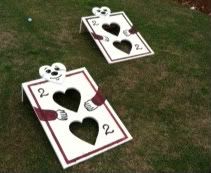 Alice in Wonderland Tea Party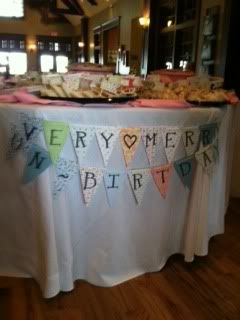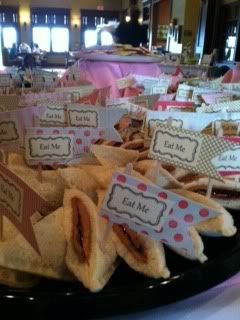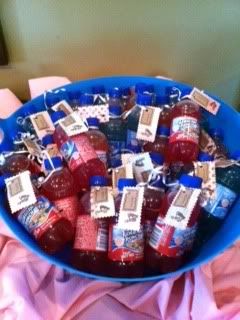 Saturday night we had Mexican night with some family and friends. Then Sunday was our delicious Easter meal with my family since we'll be with my husband's family next weekend. I'm so excited for a 4 day work week! Come on Friday!!!