One of my favorite things about the weekend is making breakfast. I used to make breakfast sandwiches with English Muffins and scrambled eggs, but after trying one of these I really feel like I've gone from amateur to pro in the breakfast sandwich department! This is SO worth trying!
Here are the ingredients you'll need: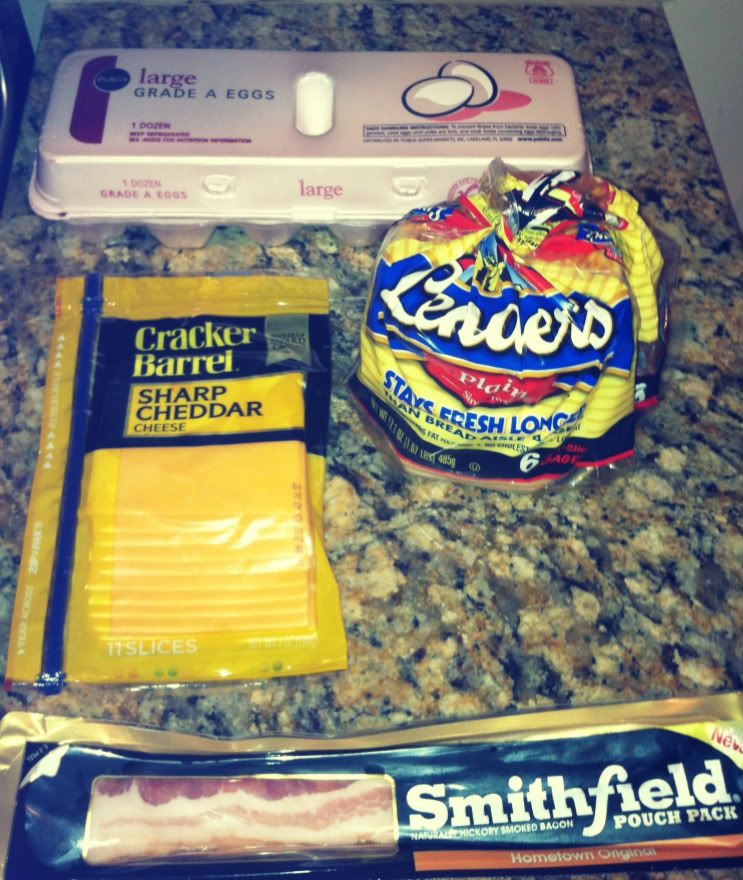 Cook bacon or turkey bacon (if you're healthy, unlike me). I use about 2 pieces per sandwich.
Put bagel in oven for about 5 minutes on 350. (I don't put it in the toaster because you just want to get it warm and soft, not toasted).
Cook 1 fried egg per sandwich. Salt and Pepper to taste.
Add your favorite cheese (cheddar is my favorite)
ENJOY! I promise you'll be as addicted as I am!