It's Thursday! You know what that means? Tomorrow is Friday!! Yay! Thursday is a day of Thankfulness on many blogs I've found. Speaking of Thankfulness, we had a mini Thanksgiving meal this week! I made a Turkey in the Crock Pot, which I've been able to eat off of for the past few days! I also had my first attempt at making good ole Southern Cornbread Dressing all by myself!This is my husband's favorite dish, and probably mine too. I was really nervous how it would turn out because I wasn't following a recipe, just free stylin! He gave it an A+ and I thought it was pretty good if I do say so myself! Since I wasn't sure how it was going to turn out I didn't take pictures or write down a recipe. Next time I make another Thanksgiving meal, which will be well before Thanksgiving, I'll share the recipes!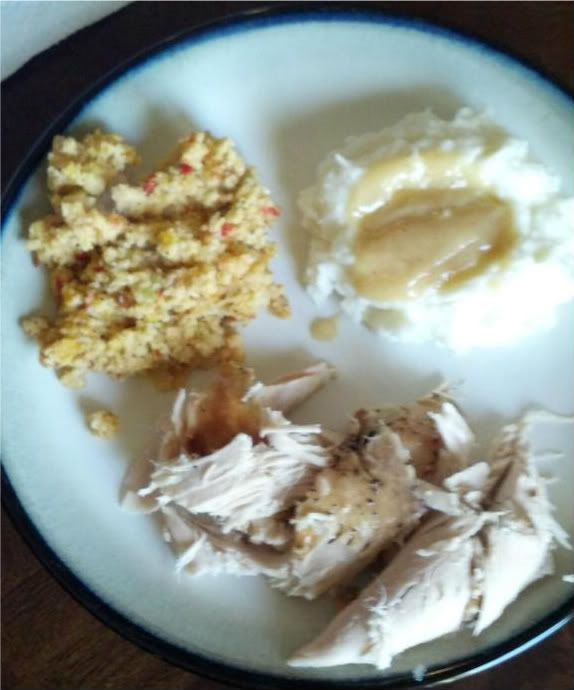 So I guess this week I'm thankful for my Crock Pot! I've got a new creation in there today, I'll let you know tomorrow how it turns out!
I'm also thankful that it's almost the weekend! We have family coming in to town to stay with us and will probably have a cookout or something on Saturday night after my Easter Egg Hunt. I'm praying for No Rain! I just had lunch at the Golf Club next door and one of our Atlanta Meteorologists was there and said we should be good! Hopefully he's right! You can't always trust them...
Linking up with 2 lovely ladies today! Julia with Black Tag Diaries and Cami with First Day of My Life!