Once again, this past weekend was my first attempt at being "Crafty". I painted my
Pantry Door
and wanted something to go above. I decided I'd try to paint some wood letters. My original idea for them back fired but it ended up working out well in the end. I bought some dark brown spray paint and some "Crackle" white spray paint to go over and give it that crackled look. I failed to read the directions because apparently you have to buy a special crackle base. So when I did my top coat of the crackle spray paint it just colored them white.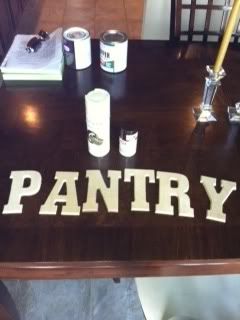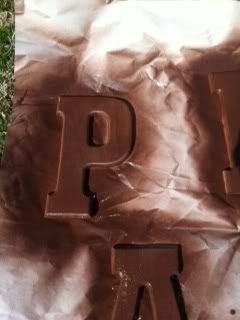 So I went to plan B and re-sprayed them the dark brown and was going to stick with that. But then I started to run out of the spray paint and they weren't even. ERRR! So I used the blue paint from the door and painted over them. I let them dry for about 15 minutes in the sun and then used my sandpaper to scrap over the letters. I think they turned out pretty good!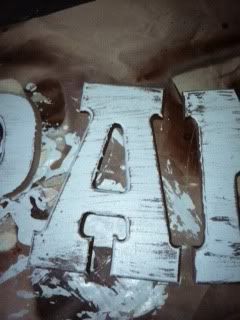 I used these picture hanging strips instead of nailing them to the wall. My husband hates putting a bunch of nails in our walls!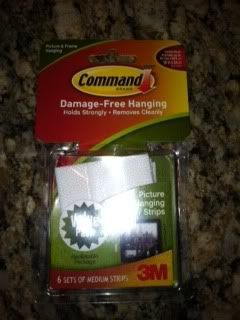 Here's the finished look...