I've decided from now on the only way I will cook a pork chop is in the Crock Pot! They were so juicy and the meat fell right off the bone! Not to mention, easy clean up!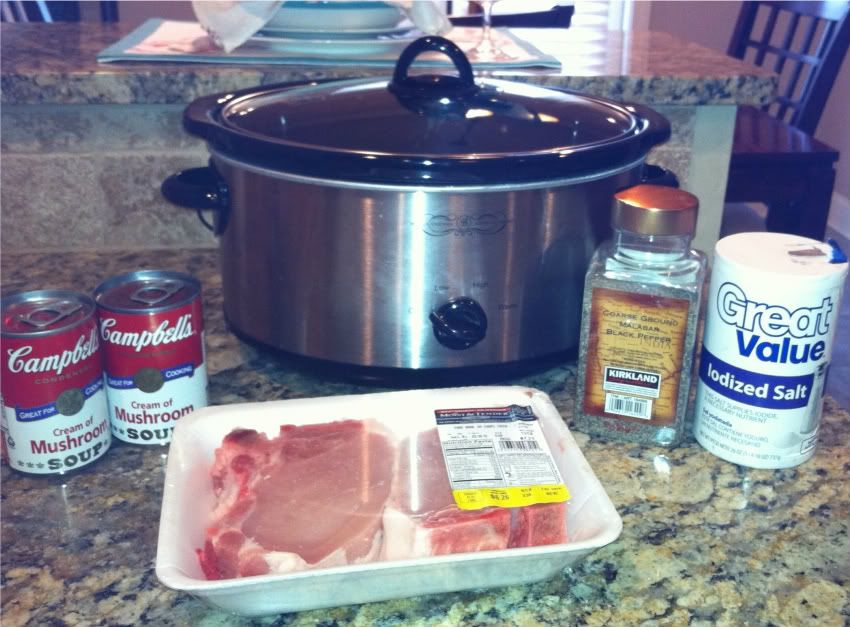 I added some Cream of Mushroom soup on top to give it some flavor. Next time I will try them plain because I think they will have a great flavor all on their own!
I bought really thick cut pork chops since I have to let them cook on low for over 9 hours. I just added salt and pepper and topped with 1 can of Cream of Mushroom soup.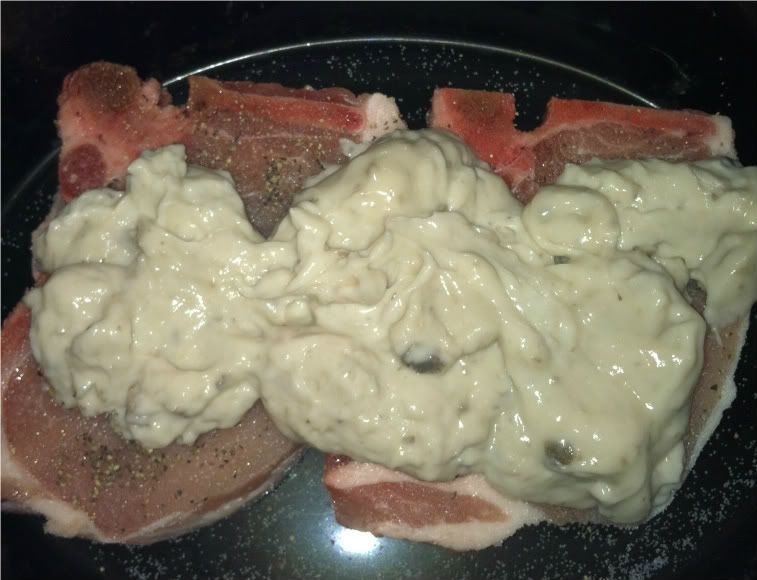 When I got home I added another can to have some gravy to eat with the white rice I made.
They were SO delicious! I've made these before on the stove with the mushroom gravy and my husband wasn't a big fan. But I won him over with the Crock Pot version!