This is one of our favorite meals! Since the crockpot chicken was so good the other night I decided to use the crockpot again this week.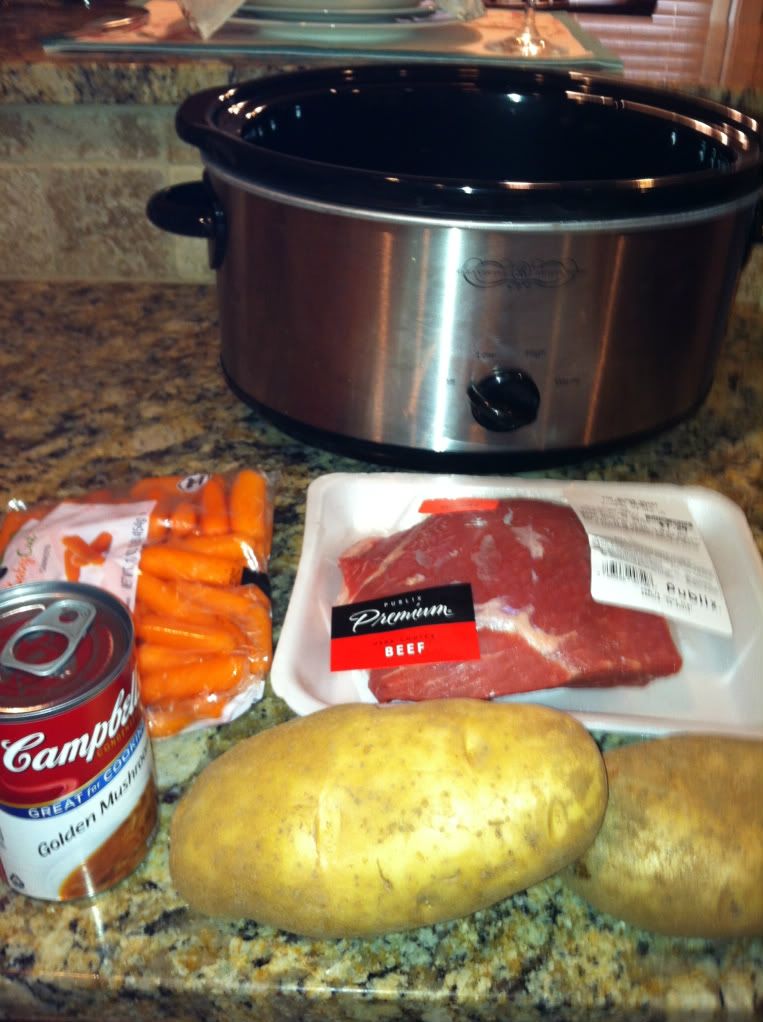 Ingredients:
Roast
Potatoes
Baby Carrots
Golden Mushroom Soup
Celery and Onion are optional (I only use them if I have them)
Salt and Pepper your Roast then add Carrots, cut Potatoes, and Onions and Celery if desired. Add another dash of Salt and Pepper to everything. Pour a can of Golden Mushroom Soup on top.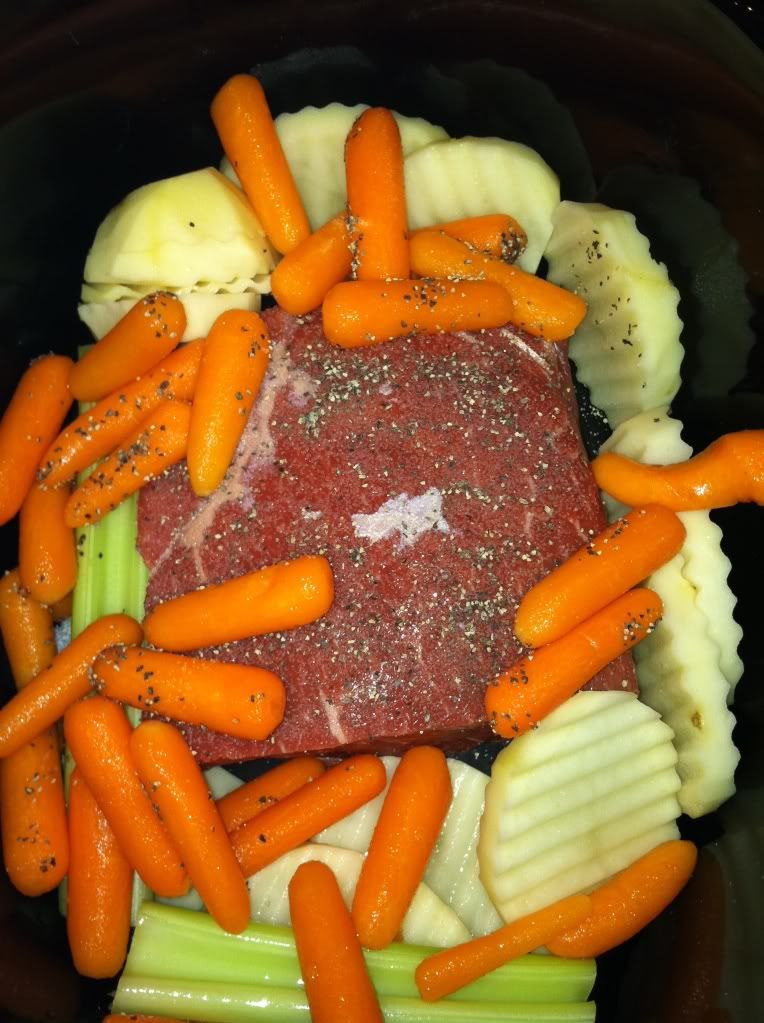 This cooked for about 9 hours on low. When I got home I added another can of Golden Mushroom Soup on top and let it sit for about 20 more minutes. This gives you some thicker gravy.
The meat will be so tender that you may need a spoon to help get it on your plate. It's so tender that it just falls apart. I also like to add sour cream on my plate to eat with the Potatoes!