If you're like me and don't like the taco seasoning that comes in the taco packages here is a delicious alternative! My cousin Dan taught me this recipe almost 10 years ago and I have only made my tacos this way since! They even got an honorable mention in my Husband's Best Man speech! We LOVE taco night in our house!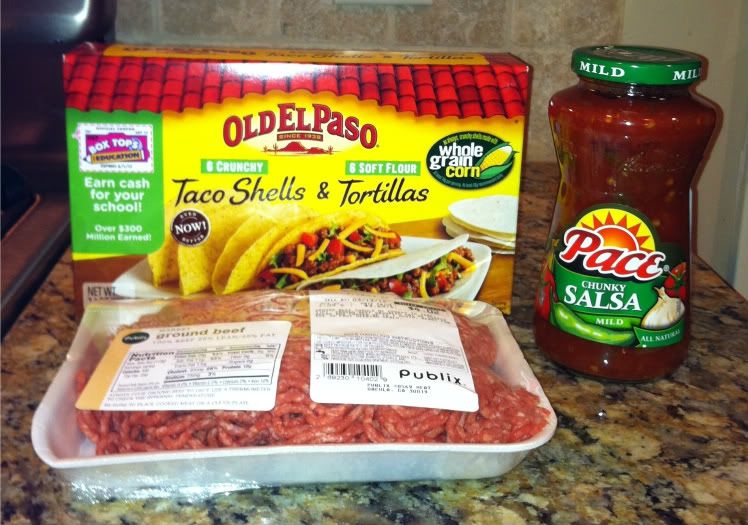 Replace the taco seasoning with a jar of Pace Chunky Salsa.
Brown a pound of hamburger meat and drain.
Add the Salsa and stir in. I leave about an inch in the jar when cooking just 1 pound of meat. This way we get to enjoy chips and Salsa too!
Stir in the Salsa and cook for about 10 minutes.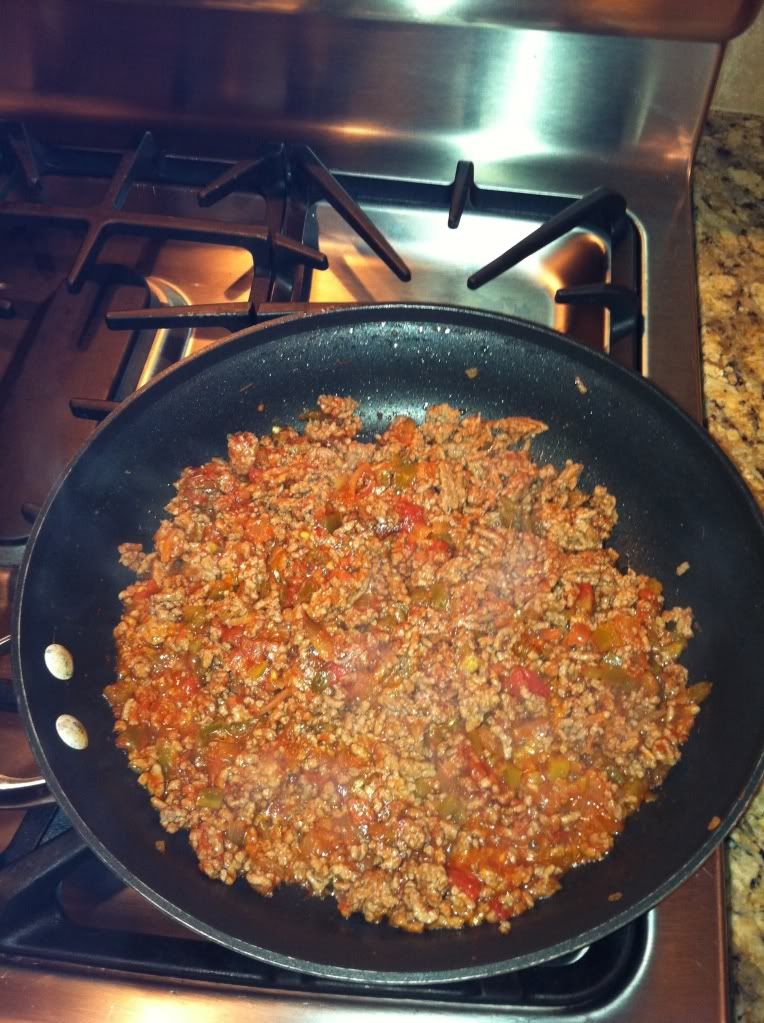 Doesn't that look so much tastier than just adding the powder mix! And you don't even have to cut up any vegetables! This is one of my Husband's favorite meals, which is great because it takes less than 20 minutes and it's SO easy!