I've been exploring different meats I can put into the crock pot, other than the traditional Pot Roast. I thought Ham might be good. I wasn't sure how it would turn out but it was INCREDIBLE! My husband's exact words were, "it melts in your mouth"! I'll definitely be making this again! Only next time I'll buy a bigger ham so we can have leftovers for sandwiches!!!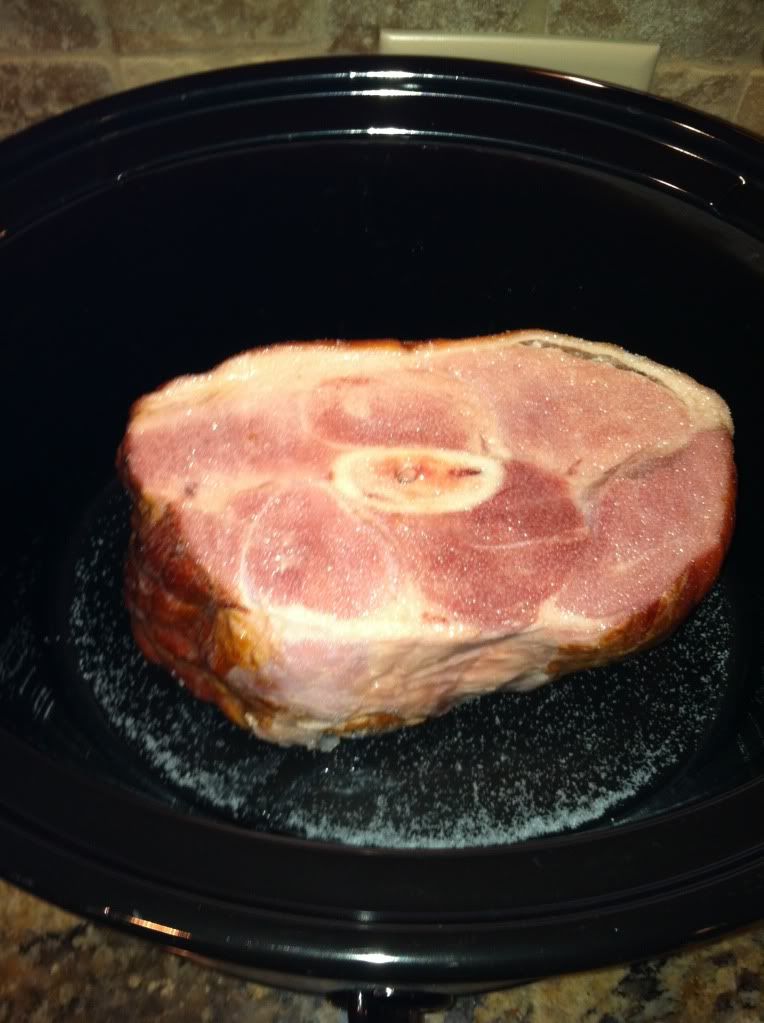 All I did was add a small ham into the crock pot and added some salt. If I would have had a Coke I would have poured a little on top. It cooked for 9 hours on low.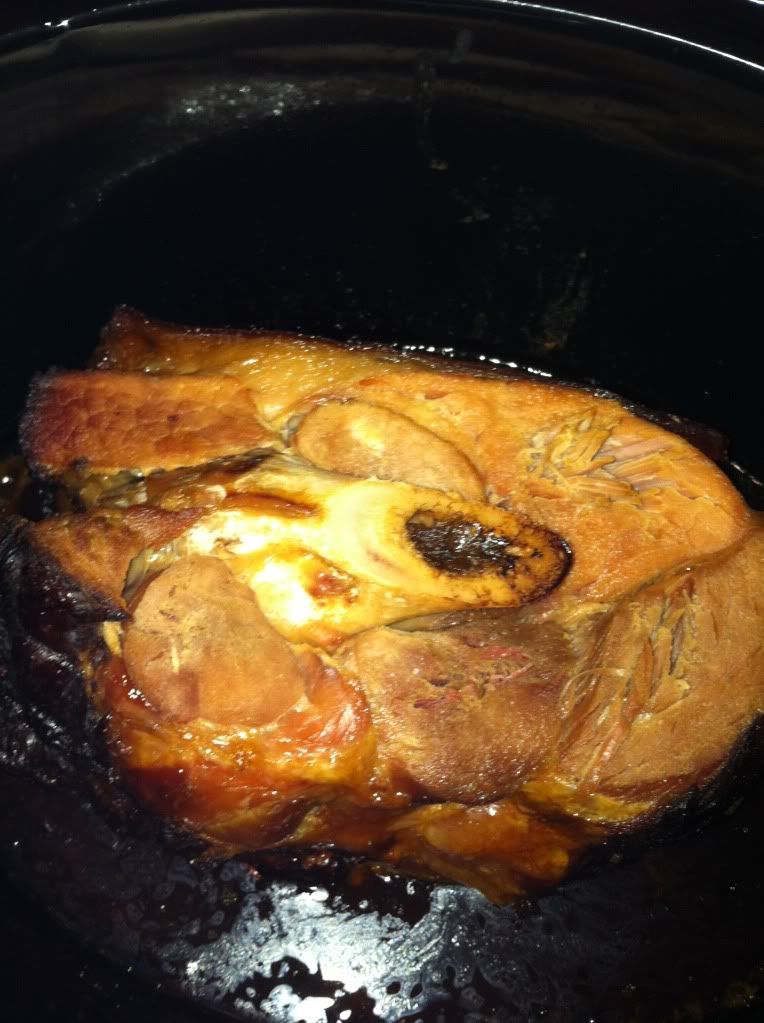 It may look a little tough on the outside but when you tear into it you'll find it's so moist!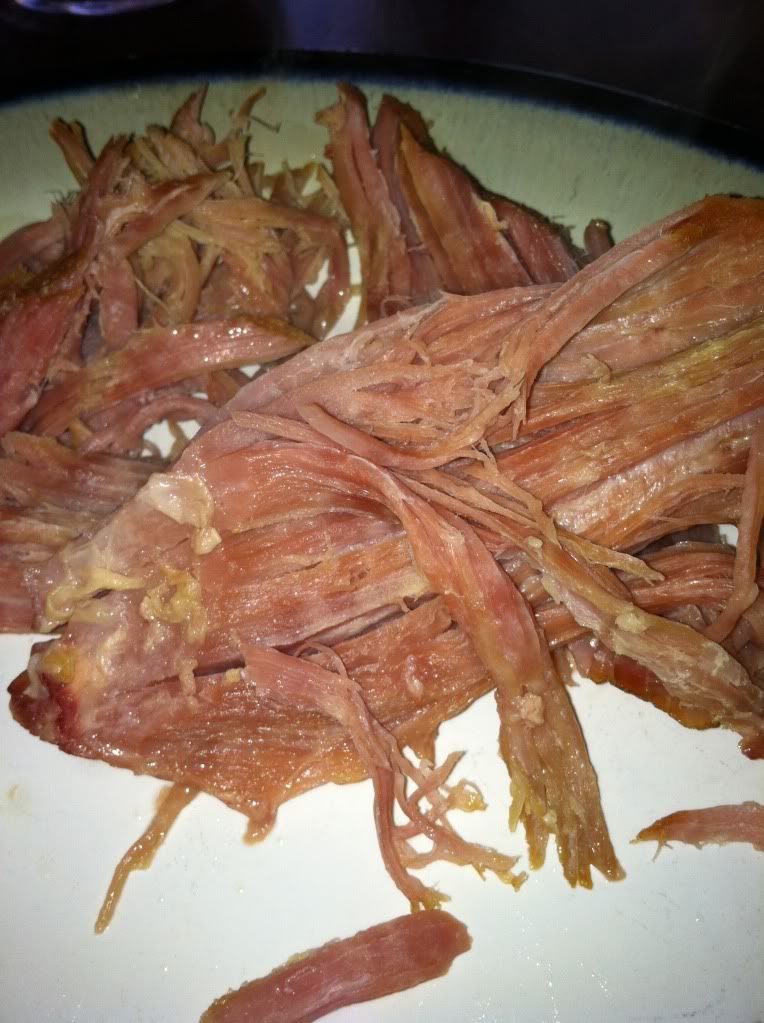 We ate the entire thing! I really wish I would have saved some for today!