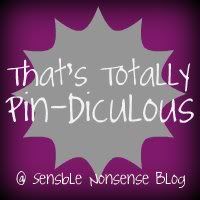 Yea for Thursdays! I'm linking up with Lindsey at Sensible Nonsense! Here are some of my favorite Pin-Diculous Pins this week!
Disturbing!
Actually I think this is kinda cool. Good costume idea!
This is Pin-Diculous because good luck making that look like that. I'd like to see the right hand!