Yay for Friday! I've seen a lot of posts from Spring Breakers (which I no longer get to take part in) that this week has flown by! Well, thank you Spring Breakers, cause my week has flown by too! Maybe it was the gorgeous weather we've been having!
We had a meal to look forward to every night this week! Last night's was our favorite! We had steaks on the Egg, Asparagus (which was the best I had ever made!), and Baked Potatoes I made in the Crock Pot. There wasn't anything special about the potatoes being made in the Crock Pot, it was jut nice that they were ready when we got home and we didn't have to wait an hour for them to cook. We decided to make Pig Candy for dessert!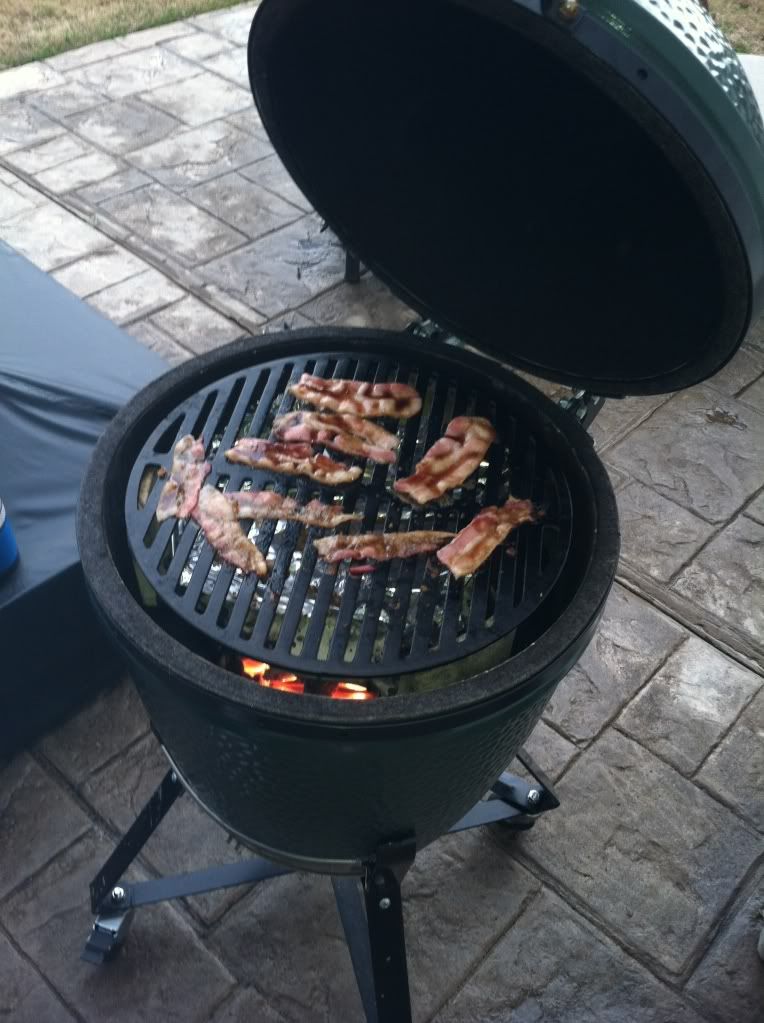 This weekend I'm heading to Fairhope, Alabama to help take care of my Grandmother after her open heart surgery last week. I'm sure the weather will be even more gorgeous down there! I get to postpone spring cleaning and yard work for another weekend. Next weekend should be a busy one!
Hope everyone enjoys the beautiful weekend!